Hét reisagentschap van Beveren en het Waasland
Joly Travel
Doorlopend open
ma-vr: 09u00 - 18u00
za: 09u30-17u00
Tel: 03/755 01 74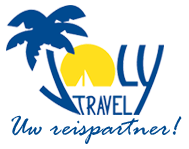 VERRE REIZEN

Joly Travel is gespecialiseerd in verre bestemmingen: van Azië tot de USA en van Latijns Amerika tot Australië.

Het aanbod op onze site is slechts een greep uit wat wij u kunnen aanbieden. Er is echter nog veel meer mogelijk. Daagt u ons maar uit, wij staan voor u klaar om op basis van uw wensen een unieke reis te verwezenlijken. Of u nu kiest voor een groepsreis, een individuele reis met privé-chauffeur of liever zelf het land met een auto doorkruist,…

Laat u alvast inspireren ….

> Hawaii / Expeditiereizen / Oceanië / Noord-Amerika / Latijns-Amerika / Azië / Antarctica / Afrika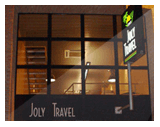 Joly Travel

Yzerhand 9 - 9120 Beveren
Tel: +32/3 755 01 74

Fax: +32/3 755 16 93

E-mail:

Licentie B2201

BTW BE 0844.772.505