Hét reisagentschap van Beveren en het Waasland
Joly Travel
Doorlopend open
ma-vr: 09u00 - 18u00
za: 09u30-17u00
Tel: 03/755 01 74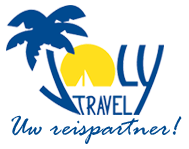 Ski Amadé
Ski Amadé
Ontdek SNOWSPACE SALZBURG én het Grossarltal
Met de skipas Ski Amadé heb je keuze uit maar liefst 5 skiregio's in het Salzburger land en Steiermarken. Deze skipas biedt je toegang tot 270 Liften en 356 super-geprepareerde pistes, goed voor een totale lengte van 760km.
Vanuit onze verblijfplaats Sankt Johann bereiken we op slechts 3km de 275km pistes van Snowspace Salzburger (Alpendorf). Bij mooi weer brengt onze autocar u ook een dag naar Wagrain en een dag naar de 70km pistes van skiregio Grossarltal. Een handige manier om als afwisseling ook deze leuke skiregio te ontdekken.
Vanuit ons hotel in Flachauwinkl, stappen we over het brugje meteen in de Highport Flachauwinkl (Flachauwinkl-Zauchensee) of nemen er het pendeltreintje dat ons 500m verder afzet aan de skiverbinding Flachauwink-Kleinarl. Wie liever naar Flachau-Wagrain wil, kan dat met de skibus (10') of met onze eigen bus die eveneen ter plaatse blijft.
WINTERSPORT / SKI- EN SNEEUWVAKANTIES > info skigebieden > Ski info Oostenrijk > Ski Amadé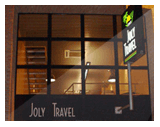 Joly Travel

Yzerhand 9 - 9120 Beveren
Tel: +32/3 755 01 74

Fax: +32/3 755 16 93

E-mail:

Licentie B2201

BTW BE 0844.772.505