Hét reisagentschap van Beveren en het Waasland
Joly Travel
Doorlopend open
ma-vr: 09u00 - 18u00
za: 09u30-17u00
Tel: 03/755 01 74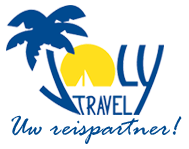 Cunard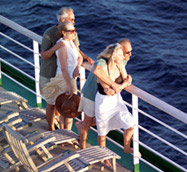 Troeven
Grote diversiteit aan vaargebieden over heel de wereld met o.a. transatlantische crossings
Exclusieve romantiek: een mengeling van de luxueuze flair uit vroegere tijden en alle hedendaagse comfort
Klassiek, elegant en stijlvol profiel
Met een topsnelheid van 30 knopen zorgen zij voor een onvoorstelbaar comfort bij het varen
De sfeer van de Golden Twenties en Britse traditie
Interessante lezingen en themareizen
De schepen
Momenteel met 2 schepen. In het voorjaar van 2008 nam de rederij afscheid van de legendarische Queen Elizabeth 2 dat werd omgevormd tot een drijvend hotel in Dubai. Tegen 2010 zullen ze terug met z'n drieën zijn met een gloednieuw schip : de Queen Elizabeth.
Publiek
Voor wie houdt van een rustige, klassieke, nostalgische Britse sfeer
In de regel een ouder publiek maar ook families en honeymooners
Eten en drinken
Culinaire topklasse
Stijlvol en elegant dineren en namiddagthee geserveerd door obers met witte handschoenen
Een pub met bieren van 't vat
Naargelang de gekozen hutcategorie wordt u een tafel toegewezen in één van de vijf verschillende restaurants :

Q-categorie: Queens's Grill (topkwaliteit - open seating) - ook apart salon met butlerservice
P-categorie : Princess Grill (nostaligisch - open seating)
A/B/C/D-categorie : Britannia Grill (moderner - twee seatings)

De gasten in de Queen- of Princess-accommodatie kunnen via een lift naar een eigen Grills Lounge (voor aperitieven) en een eigen Grills Upper Terrace met ligbedden de dekstoelen. Zij kunnen ook in de exclusieve Courtyard genieten van de afternoon tea of een diner in openlucht.
Todd English Restaurant en Chef's Galley (met open keuken) te reserveren mits een kleine toeslag
Lido Café (buffetrestaurant)
King's Court voor Italiaanse en Aziatische specialiteiten
Faciliteiten aan boord
Uitgebreid aanbod : bioscoop, muziek, shows, lezingen, baldansen,karaoke, wintergarden, museum, theater, promenadedek, boetiekjes, bridge, bibliotheek, nachtclub, spa- en fitnesscenter, schoonheidssalon, casino, computerlessen, jaccuzi's, binnen- en buitenzwembaden, enorme ligruimte, ...
De kajuiten
Q-categorie: suites, duplexappartementen, penthouse: met o.a. butler- & concierge service en badkamer met bad en douche
P-categorie: princess suites met 24u room service en badkamer met bad/douche
A/B/C/D-categorie: binnen-, buiten- en buitenhutten met balkon en badkamer met douche
De vaargebieden
Transatlantische lijndienst, Azië, Canarische eilanden, Noordzee, Middellandse zee, Noorwegen, Oostzee & Rusland, Caraïben, Canada, ...
Cruisebrochure Cunard 2016-2017
De afvaarten
Klik hier voor de afvaarten van Queen Mary
Klik hier voor de afvaarten van Queen Victoria
Klik hier voor de afvaarten van Queen Elizabeth
De aanbiedingen
Cruises > Rederijen > Grote schepen > Cunard / Carnival Cruises / Celebrity Cruises / Costa Cruises / Holland America Line / MSC cruises / Norwegian Cruise Line / Princess Cruises / Royal Caribbean