Hét reisagentschap van Beveren en het Waasland
Joly Travel
Doorlopend open
ma-vr: 09u00 - 18u00
za: 09u30-17u00
Tel: 03/755 01 74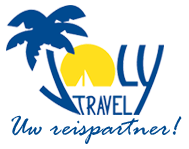 A LA CARTE REIZEN
Begrippen als onthaasting en individualisering maken steeds meer opgang in onze hedendaagse maatschappij. Dit uit zich ook in de reiskeuze van vele mensen die op zoek gaan naar sterk geïndividualiseerde programma's op originele bestemmingen al dan niet vergezeld van de nodige luxe.


A la carte reizen hebben daarom weinig te maken met het klassieke brochureaanbod. Uw specifieke wensen zijn immers fundamenteel : vaak ligt het verschil hem in de details, net dat tikkeltje meer.

Jaarlijks verzorgen wij vele individuele reizen naar alle uithoeken van de wereld : Van verwenarrangementen in leuke authentieke charme- of design hotels tot privé rondreis in de USA , Zuid-Afrika of Indonesië al dan niet met privéchauffeur

Joly Travel beschikt over een jarenlange ervaring in het organiseren van reizen op maat. Hierbij creëren wij een reis waarbij ernaar gestreefd wordt optimaal aan uw eisen en verwachtingen te voldoen.

Wenst u graag meer informatie of wilt u eventueel een afspraak maken, neem dan contact op.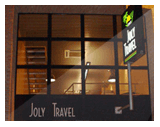 Joly Travel

Yzerhand 9 - 9120 Beveren
Tel: +32/3 755 01 74

Fax: +32/3 755 16 93

E-mail:

Licentie B2201

BTW BE 0844.772.505