Hét reisagentschap van Beveren en het Waasland
Joly Travel
Doorlopend open
ma-vr: 09u00 - 18u00
za: 09u30-17u00
Tel: 03/755 01 74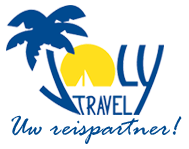 AUTOVERHUUR
WAAROM ?
Uw vakantie is pas af met een huurauto !
Want met uw eigen wielen kunt u gaan en staan waar u wilt. Heerlijk toch om in uw eigen tempo uw vakantieland te ontdekken ?
Reserveer uw autohuur bij Joly Travel en u ervaart de beste service, de beste dekking en de beste prijs.

U verliest geen kostbare tijd meer als u op vakantie bent door met de lokale verhuurder over een autoverhuur te onderhandelen die over het algemeen duurder of onvolledig is.

Alle verzekeringen inclusief. Indien u een ongeval heeft of in geval van diefstal, hoeft u zich geen zorgen te maken want de BA, TP en CDW-verzekeringen zijn inbegrepen.

De huurprijs omvat eveneens onbeperkt aantal kilometers, alle lokale en luchthaventaksen.
WIST U DAT …
Een retour-rit per taxi tussen de luchthaven en uw vakantiebestemming vaak duurder is dan drie dagen autohuur.
Een groepsexcursie is vaak duur en onflexibel. Een huurwagen biedt u alle vrijheid en comfort.
Wij selecteerden voor u op meer dan 5000 bestemmingen de beste verhuurder: