Hét reisagentschap van Beveren en het Waasland
Joly Travel
Doorlopend open
ma-vr: 09u00 - 18u00
za: 09u30-17u00
Tel: 03/755 01 74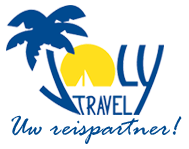 Watersporten
Club med
Trotseer de golven van de zee. De watersportacademie biedt u de gelegenheid om de zeilen te hijsen en het ruime sop te kiezen, te surfen in alle veiligheid met een goede uitrusting of te zeilen in ideale omstandigheden. Voor de nodige adrenaline! Met kitesurfen, zeilen, funboarden en windsurfen gaat u in uw eigen tempo over het water.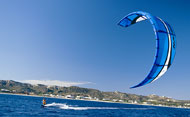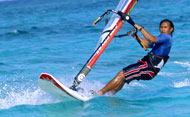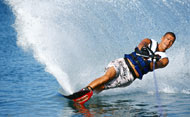 Windsurfen / Funboarden
De kleinsten drijven op de surfplank, de groteren glijden ermee en de ervaren surfen echt Voor iedereen is er passend materiaal en de juiste begeleiding. Clubdorpen : ►Bodrum Palmiye ►El Gouna ►Turquoise
Kitesurfen
Variant van surfen, waarbij je wordt voortgetrooken door een vlieger. Kitesurf wordt steeds populairder. Beginners en ervaren kitsurfers kunnen onder begeleiding van de  G.O.'s deze spectaculaire sport beoefenen op met zorg geselecteerde "hot spots".
Clubdorpen: ►Djerba La Fidèle ►El Gouna ►Turquoise
Zeilen
Zeilen is een sport dat alle leeftijden aanspreekt. Zeilen op een catamaran of monohull in groepslessen voor beginners of gevorderden van elk niveau. Club Med hijst de fok! In meer dan 35 clubdorpen kunt u deze fantastische sport beoefenen.
Zeilacademie in : ►Djerba La Fidèle ►El Gouna ►Turquoise ►Nabeul
Cursussen voor beginners in : ►Djerba La Fidèle ►Cargèse ►Metaponto
Cursussen voor gevorderden in : ►Djerba La Fidèle ►El Gouna ►Turquoise
Evenement zeilwedstrijd 21 t/m 28 september 2008 in : ►La Palmyre Atlantique
Waterskiën en wakeboarden
Heeft u toch waterski's of een board? Geeft u de voorkeur aan een cursus of aan lessen?
Probeer beide sporten en ervaar de kik van bacrolls, frontrolls en vele andere acrobatische trucs.
Waterski-academie in : ►Gregolimano ►Kemer
Les op alle niveaus in : ►Les Boucaniers ►Cancun Yucatan ►Columbus Isle ►Gregoliman ►Kemer ►La pointe aux Canonniers ►Palmiye ►Rio Das Pedras
Groepsles windsurfen en zeilen zijn steeds inbegrepen.
ACTIEVE VAKANTIES > Club Med Sporten > Watersporten